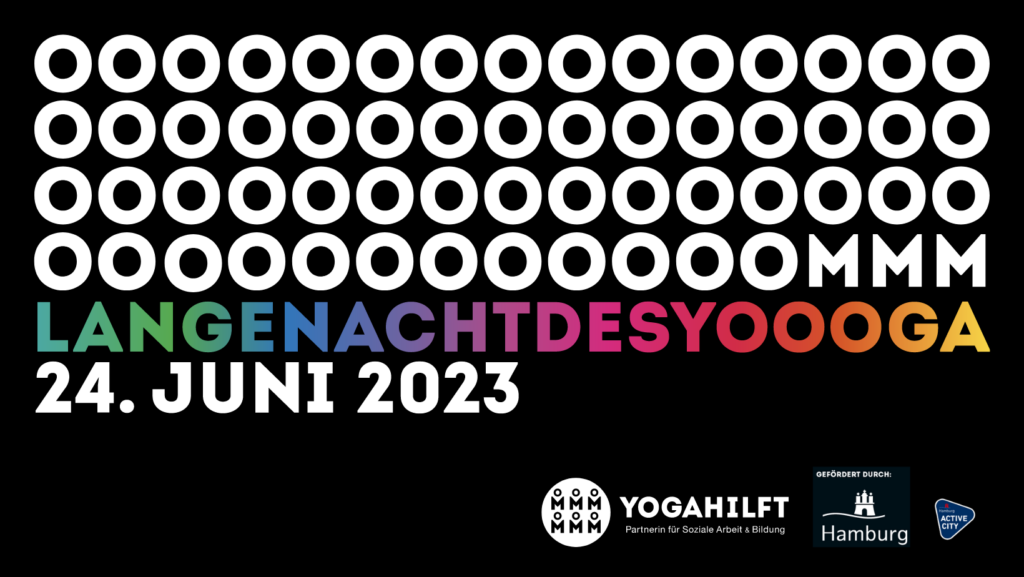 Am 24. Juni 2023 findet wieder die Lange Nacht des Yoooga in Hamburg statt. Und wir sind natürlich mit am Start!  
Bei der langen Nacht des Yoooga habt ihr die Möglichkeit kostenfrei an den verschiedensten Orten Hamburgs, Yogakurse zu besuchen.  
Unsere kostenlosen Yoga-Angebote für euch:
Indoor
17:00 bis 20:45 Uhr
Studio 1:
17:00 – 17:45 Yoga – Connection Flow mit Jatty
18:00 – 18:45 Yoga mit Klangschalenmeditation mit Jatty
19:00 – 19:45 Yoga – Flow to the Beat mit Jane
20:00 – 20:45 Let's twist again Yoga mit Jane
Studio 2:
18:00 – 18:45 Yoga – Flow to the Beat mit Antonia
19:00 – 19:45  Yoga – Power Flow mit Antonia
Diese Veranstaltung bietet euch die großartige Gelegenheit, die Vielfalt des Yoga kennenzulernen und am allerwichtigsten sie zu genießen. Sei dabei und erlebe einen Abend voller positiver Energien an verschiedenen Orten in Hamburg. Organisiert wird das Ganze von dem gemeinnützigen Verein Yoga für alle e.V..
Wir freuen uns auf euch!
P.S. Holt euch aufjedenfall die App für eine Übersicht aller 240 Angebote in Hamburg.